Chapter Reps
Group Option
Videos
There are no videos added yet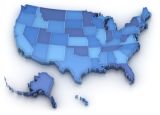 Chapter Information
Created:
Friday, 19 June 2009
Description
This group is for all members to discuss RRV business and share ideas and suggestions.
I opened this group up with the intent to gain the input from chapter reps on forming our clubs structure.  There is a great wealth and dynamic of professional organizational talent in our membership.   To limit this group to only chapter reps may overlook those club assets.  I realize the product of Rainbowrv to be fun and fellowship but know not the best way to ensure we achieve that end.   I am limited in my understanding of organizational structure and realize my asset to be that I can learn and  I  hold the sole definitive position to steer the club in one direction.
 Many complex organizations get bogged down in red tape with necessary decision process at the same time many sole proprietorships end up on the wrong path not realizing all directions possible.  I am focused to not allow for an arduous process or limit the direction.  This 10 year old club has little structure and an undefined direction.  Help me learn the directions possible.
Politics, governing, control, structure and direction are not tangible products.  The theories and ideas requested I realize will come with great conviction and pride.  Conviction and pride often define politics as counterproductive when theories and ideas are assumed not considered or used.  Believe that ;all input is appreciated  ; will be considered  ;and will have shaped RainbowRV's defined structure and direction .
Greg