CA-Central CA Sequoia Three Rivers Ca
KampTrip Information
Location:
Three Rivers California
Time:
From
: Friday, 01 June 2012 12:00
Until
: Sunday, 03 June 2012 12:00
(UTC 00:00) Western Europe Time, London, Lisbon, Casablanca, Reykjavik
KampTrip Details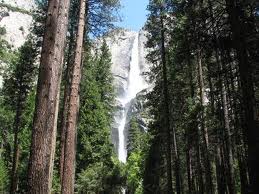 Beautiful tree lined park located right on the Kewea River with access to swimming and recreation.  Three miles from Sequoia south entrance, affords a great location for day trips while having access to a full service, full hook-up RV park.  Twenty spaces have been reserved for Rainbow RV.  You must call and tell them you are with Rainbow RV and they will match a space to your needs and size.  First come first serve, all reservations must be completed by May 25th and there is a 7 day, prior to the event, no cancellation policy.  Rates range from $25 dry camping to $46 full hookup and there is a 10% senior citizen discount.  Your host will be Glenn Whitaker, and this will be the kick off event for our Central Valley Chapter of Rainbow RV.  You can visit the campground website at:
Please e mail me after you have made your reservation.
glennwhitaker@hotmail.com
Hope to see you there!