The steps to write a blog are listed here. Images have Instructions for a quick tutorial and we have written a description above each image. Two videos that cover these instructions can also be viewed if you rather use that format.

Quick Start Video Add more content Video
Open the Blog editor tool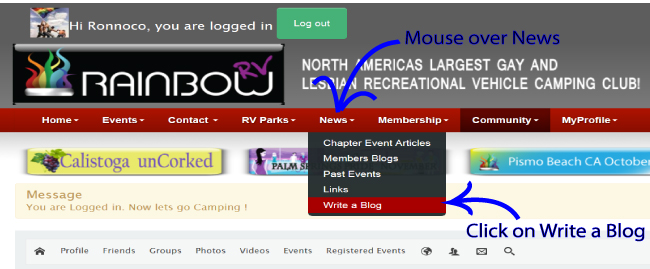 Now that you are in your Personal RainbowRV Blog editor simply click on the Pen Icon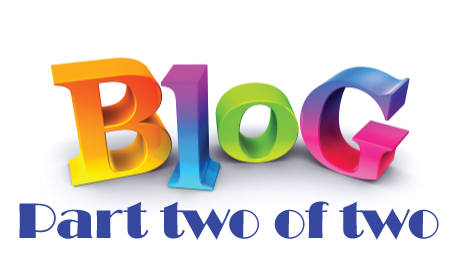 Now that you have been able to set up a blog, this video show ways to add blocks of content to the blog as an edit. Please watch and comment with questions or helpful hints for other Blog authors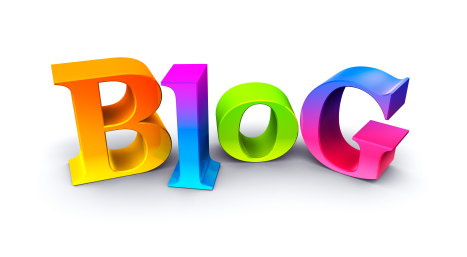 Blogs are personal pages easily accessible to anyone who wants to be an author. Every RainbowRV member has a blog. Mouse over News and in the dropdown menue click on Members Blogs . Blogs are a place to share your Adventures, Knowledge, Passions, and or just plain Ramblings. Like Columnists in the large city newspapers RainbowRV bloggers have personalities that will draw regular readers from within our community. RainbowRV Blogs are in view of registered subscribed members when necessary. Watch this informative video on HOW TO Post a BLOG click READ MORE and get published today. Call Greg with any questions on writting a blog 951-830-5997 VerizCell-California
The Video opens up in a new window so you can watch it while posting your blog.
Quick Start Video Part I Add more content Video PartII
This how to article and Video is part of our new series on website navigation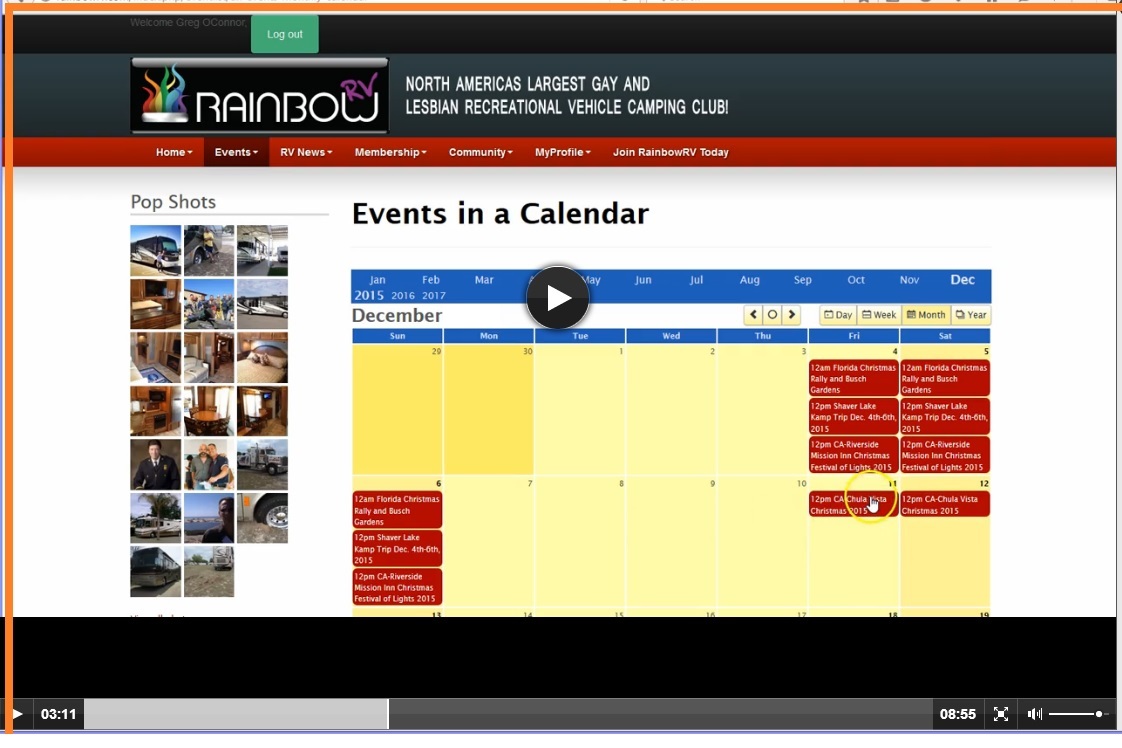 RainbowRV has two types of events Chapter Events and Kamp Trips . Chapter Events are formal whereas KampTrips are impromptu and require less organization. Both events are listed on the one calendar and open to all members. To find an event mouse over Events on the red menu line then click on Monthly Calendar

Click on any event or navigate to the next month