RVers Like Us N California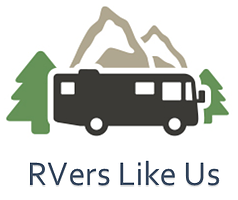 Update: Website statement 05-05-19 , April site offline no access
The access to RVers Like Us is down.
Rvers Like Us is situated in Northern California. Rverlikeus.com group is made up of men and women with an interest in motor home camping. Like many organized Recreational Vehicle groups, this collection of members have a common interest which we understand to be Gay, Lesbian and Friends. Membership in RVers Like Us is managed by approval only and access to their club calendar of events is password protected. Membership is without charge and event registrations are paid directly to the rv resorts. RVer Like Us website is located at rverslikeus.com. The website for this group is a private area network built on a Wix website platform hosted on Wix public servers.
Here is part of the website public tagline for rverlikeus and rverlikeus "As of April their site seems to be offline, link is expired"
Rainbowrv KampTrip calendar is the model of fellowship many groups and RversLikeUs follow. Our Kamp Trips menu of events is free to self-email verified account holders who follow our safe terms of service. Paid membership areas of RainbowRV hold online registrations for more formal organized events, members blog posts, comments images and greater social interactions. With a National membership of over 10,000, Rainbowrv is your best choice for LGBT RV fellowship. Our hope is members chose RainbowRV and not a fractur group of members upset with the 39.95 per year membership and our Rules of fellowship policy.