Our first Got Talent event. Rick P of Lompoc California is the creative director of this years Got Talent contest in Borrego Springs California. to be held on Saturday at the main stage in front of over one hundred spectators. Kelly Did it, so did Adam Lambert. Yep, Rick set the stage and created this event to help propel lucky members onto careers of their chosen artistry. . No forms. No pretest auditions. No casting couch involved.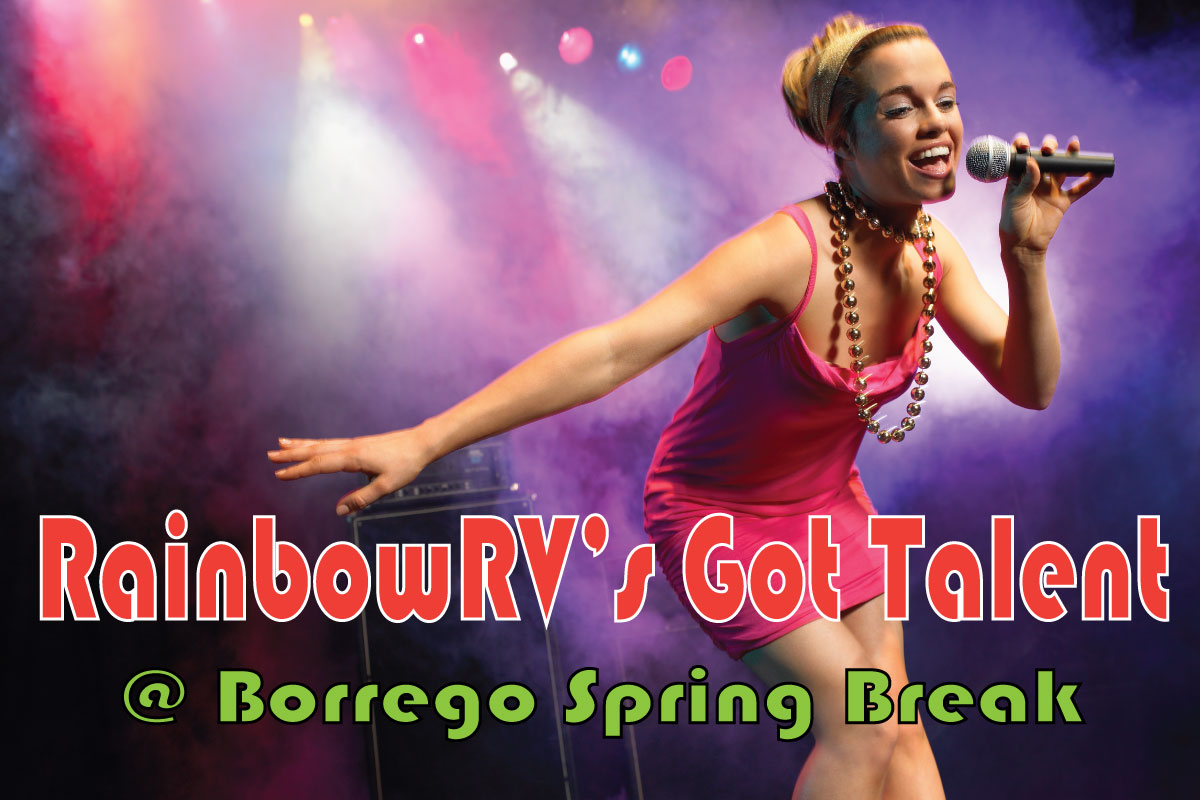 Call Ric 805 294-2183 or email This email address is being protected from spambots. You need JavaScript enabled to view it. Number of entrant sets are limited. Call if you wish to nominate a member who's GOT TALENT but is a bit shy. Rick will talk them up on stage and make them the next RainbowRV Star. Please stay tuned for updates on this years event.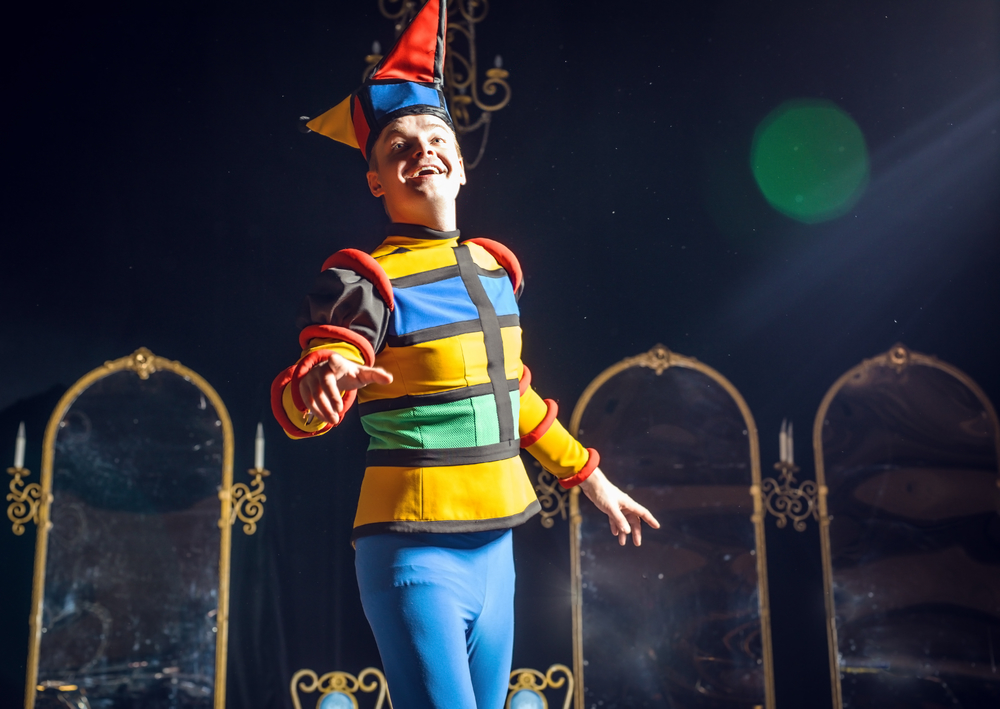 This Year we invite every category of true artistic talent. Everything including singing, comedy, acting, drag, pet tricks and more. We have a team of behind the scenes talent managers and expert sound, lighting and accompanying musical directory waiting for your call.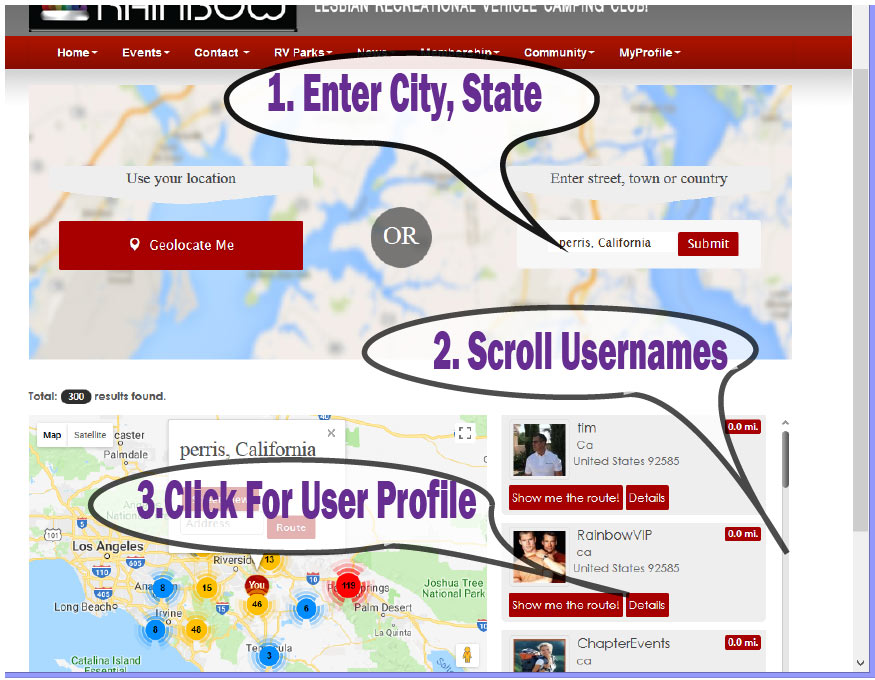 RainbowRV membership has grown to over 10,000. Our vast online community member list is private and only searchable by registered members. The Free Introductory subscription grants access to this source as well. Check out our members map and find members who In your area or members camping at the resort you are vacationing at today. Click the "Join Today button at the top of this page, set up a profile, verify your email address and join the fun and adventures with members across the country.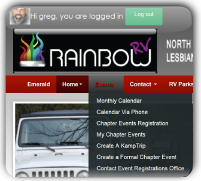 RainbowRV events are a major attraction to the club. Two categories of events are listed. KampTrips and Formal Events. KampTrips are member to member organized impromptu gatherings where one member post their plans to camp and welcome other members to join in. RainbowRV Formal Events are organized thru club management with payment made online. The club pays deposits, host budget and final site payment to the rv-park with the funds collected. Most formal events are member volunteer hosted. All formal events are club managed and organized Video tutorial on registration process